Time management is a skill that takes time to develop and is different for each person. Time-management helps us to get more work done in due time.
"Time management is the mantra of my life." – Vir Das
Time management trick is to organize your tasks and use your time effectively to get more things done each day.
"Remember that time is money." – Benjamin Franklin
Time management is essential when it comes to running your business.

Here are 10 ways that you can use to improve your time management skills and increase productivity.
1. Make a list:
Write to-do list is one of the most effective time management strategies around. This lists all your priorities in one place and tracks your progress.
"If you want to make good use of your time, you've got to know what's most important and then give it all you've got." – Lee Iacocca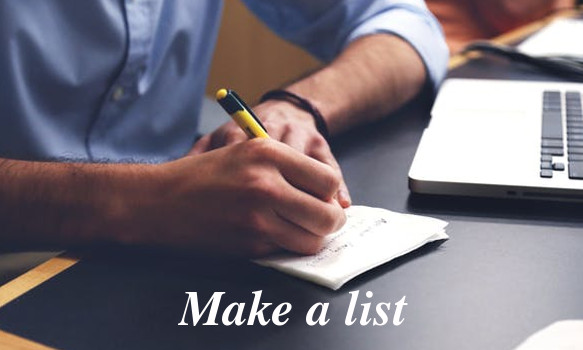 2. Set deadlines:
Your list only works if you actually use it. Setting deadlines will hold you accountable. Do your best to stick to your deadlines.
"Boundary setting is really a huge part of time management." – Jim Loehr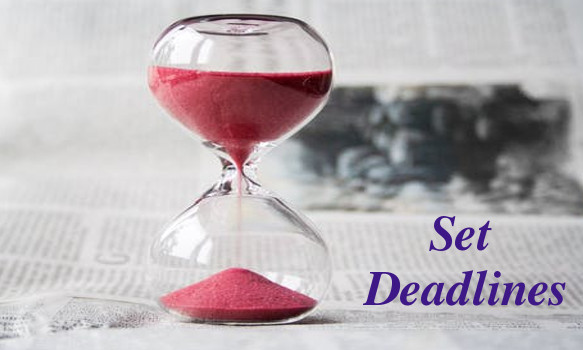 3. Stop multi-tasking:
Many people assume multitasking is a great way to get more done each day and manage time wisely. Focus completely on one task at a time instead.
"Multitasking divides your attention and leads to confusion and weakened focus." – Deepak Chopra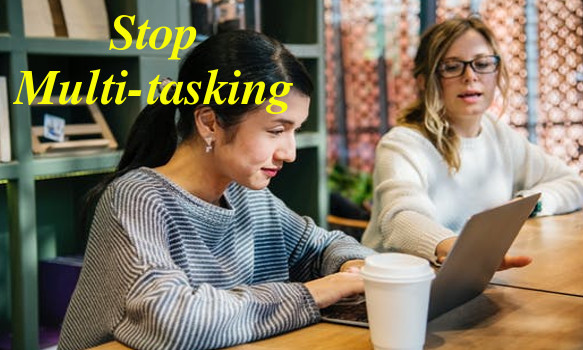 4. Use positive affirmations:
Begin by repeating this positive affirmation over and over to yourself.
"I use my time well. I use my time well. I use my time well."
"Affirmations are our mental vitamins, providing the supplementary positive thoughts we need to balance the barrage of negative events and thoughts we experience daily." – Tia Walker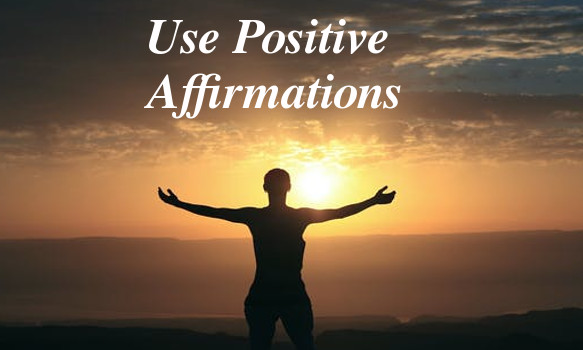 5. Start with the most time-consuming ones:
Start your day working on the hardest task first and then, work on easier tasks for the rest of the day.
"The secret of success in life is time rightly used." – Sivananda Saraswati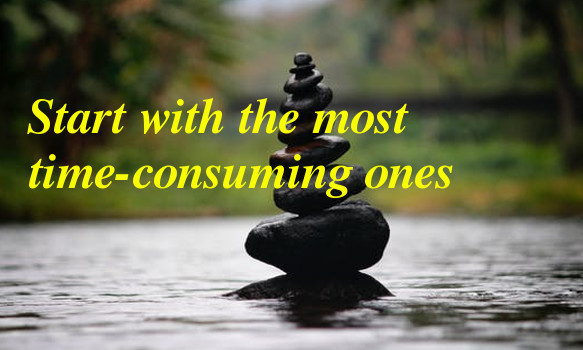 6. Relax and meditate:
This ensures optimum concentration. You cannot work or be productive 24 hours a day. Take breaks. Get plenty of sleep, eat a healthy diet and exercise regularly.
"It's a good idea always to do something relaxing prior to making an important decision in your life."  – Paulo Coelho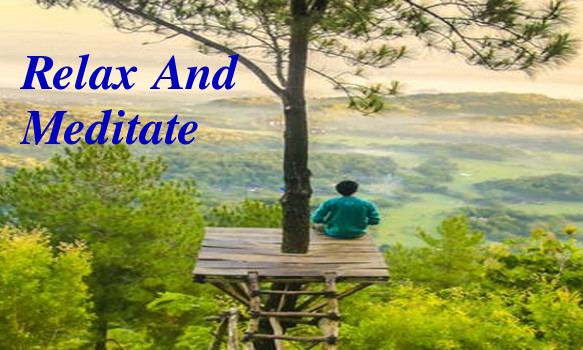 7. Set reminders:
You can set alarms on your phone, computer, or place visual reminders of the things you have to get done. Your reminders should be set for the final deadline and any mini deadlines to keep you on schedule.
"We always need little reminders that it's gonna be all good." – Andy Grammer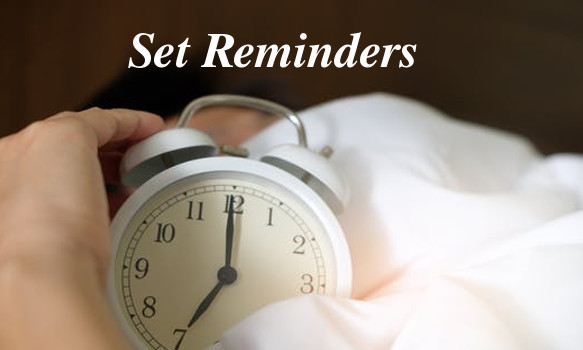 8. Get rid of distractions:
You will complete a task more quickly if you can give it your full attention. Turn off any distractions such as email notifications, your phone, television, social media.
"Distraction wastes our energy, concentration restores it." – Sharon Salzberg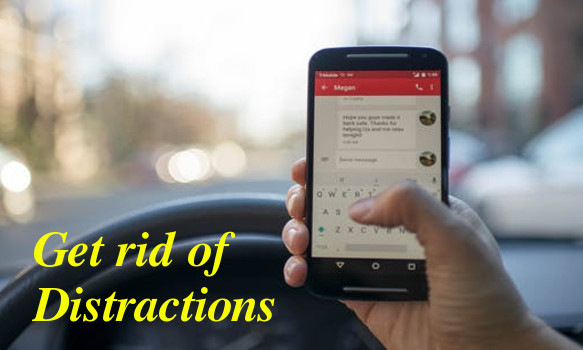 9. Prepare in advance:
Preparing your task list for the following day the night before is a tip that often works.
"To be prepared is half the victory." – Miguel de Cervantes
"Give me six hours to chop down a tree and I will spend the first four sharpening the axe." – Abraham Lincoln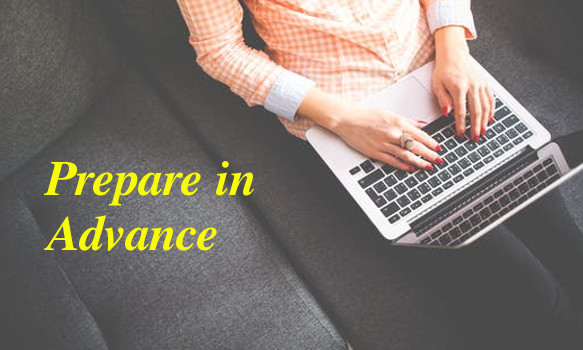 10. Avoid unnecessary tasks:
Stop spending time on unnecessary work. Mold your time accordingly and assign time slots to each of your tasks.
"Every moment, if properly utilized, has the potential to transcend space and time." – Haresh Sippy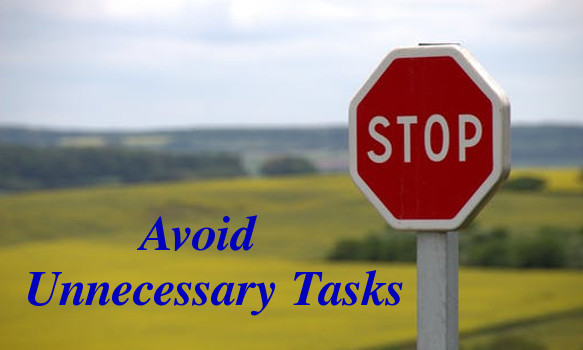 11. Follow the 80-20 rule:
Another great time management tip is to use the 80-20 Rule, also known as the Pareto Principle. 80% of results are achieved only 20% of effort.20% of work will consume 80% of time. So first we have to do what will give high results.
"The key is in not spending time, but in investing it." – Stephen R. Covey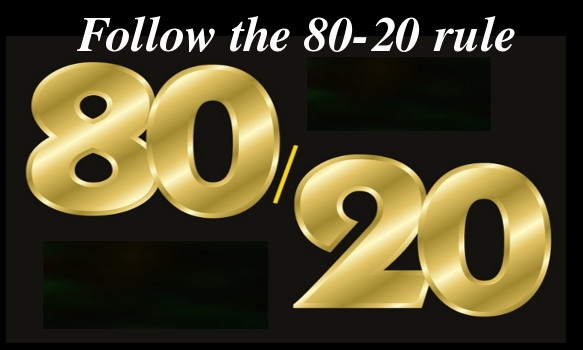 12. Put waiting time to good use:
There are many times that you are forced to wait for something or someone. Instead of boring yourself while waiting for the doctor, dentist, etc., take something with you that will occupy your time and you need to get done.
"Guard your time. Time is so precious. Use it wisely. Don't waste it. Live in the present." – Akiroq Brost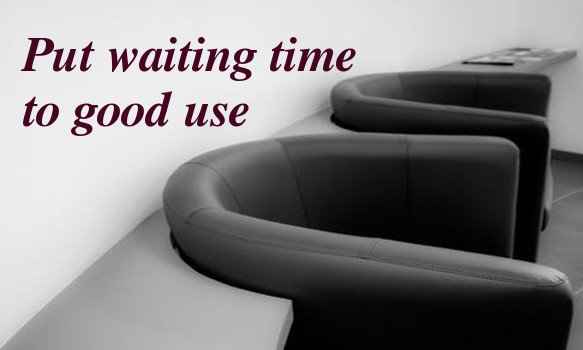 The Benefits of Time Management:
"Proper and effective time management is the best way to make it in life" – Sunday Adelaja

Here is a basic list of how time management can help you in your life:
Greater productivity and efficiency
Greater opportunities to achieve important life and career goals
Better self-understanding
Reduced wasted time
Time is precious and priceless for everyone, so we never waste time. We should use our time properly in positive manner.
Time = life; therefore, waste your time and waste of your life, or master your time and master your life. – Alan Lakein
If you spend too much time thinking about a thing, you'll never get it done. – Bruce Lee
You can't make up for lost time. You can only do better in the future. – Ashley Ormon
Don't interpret anything too much. This is time waster number 1. – Dee Dee Artner
If you waste a minute, you have wasted life and if you waste an hour, you have wasted life. – Sunday Adelaja
Time is the single most important resource that we have. Every single minute we lose is never coming back. – Tarun Sharma
Lost time is never found again. – Benjamin Franklin
Time you enjoy wasting is not wasted time. – Marthe Troly-Curtin
Related:
Time Management Facebook covers
15 Quick tips on how to become a better leader