The brain is a powerful organ that is capable of processing loads of information. Training your brain to stay focused. Single-minded focus is key to productivity. Increase the strength of your focus gradually.
"Where Focus Goes, Energy Flows." – Tony Robbins
Think of your mind as a muscle. Your physical muscles and your attention muscles, both have a limited amount of strength. So we improve both.
When you train your brain, you will:
Be a faster learner
Avoid diseases
Avoid embarrassing situations
"Concentration and mental toughness are the margins of victory." – Bill Russell
Here are ten ways you can start to improve your focus:
1. Create a distraction to-do list:
Write down the thought or to-do list items. When you are clear about your priorities, You're able to identify the things you need to ignore and where to devote your energy.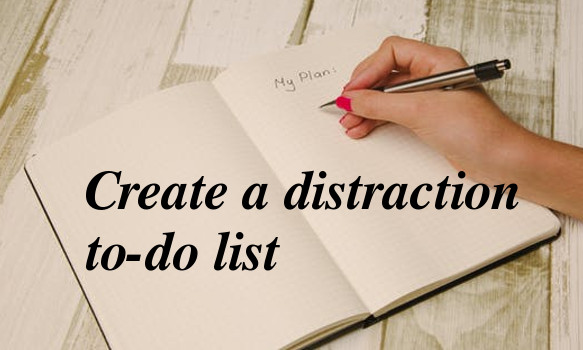 2. Set a routine:
Routine trains your brain for the activities that will follow. It conditions your brain to expect the work that you have in store.