A leader is someone who has a certain amount of expertise in whatever industry or niche they are in, and they are willing – and do – share their insights with those around them through writing, speaking and taking action.
A leader is someone who establishes a clear vision, and then guides their team towards that vision by empowering them and coaching them to greatness.
As a leader, you have the opportunity to directly and positively influence the success of not just your organization, but also the people who work for you.
"A leader is one who knows the way, goes the way, and shows the way." – John C. Maxwell
Here are some quick tips I've learned along the way about how to become a better leader: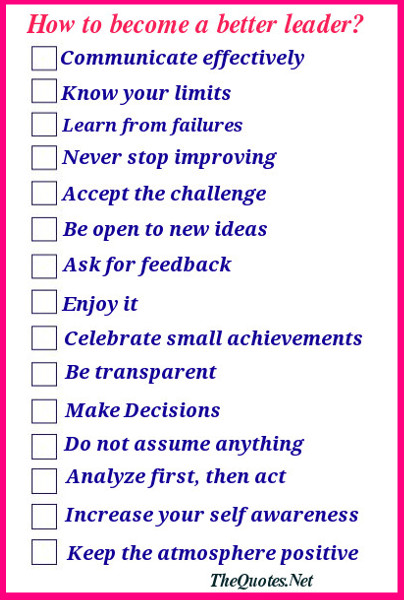 Continue reading "15 Quick tips on how to become a better leader"