Gabriel Garcia Marquez was a Colombian novelist, short-story writer, screenwriter and journalist, known affectionately as Gabo or Gabito throughout Latin America.
On March 06, 2018, Google showed Doodle in many Countries for the Gabriel García Márquez's 91st Birthday.
Gabriel Garcia Marquez Books:
1. One Hundred Years of Solitude 
One Hundred Years of Solitude is a landmark 1967 novel that tells the multi-generational story of the Buendía family, whose patriarch, José Arcadio Buendía, founds the town of Macondo, in the metaphoric country of Colombia.
The book follows the fictional story of several generations of the Buendia family, whose almost surreal lives evolve in and revolve around Macondo, a village created upon the realities of rural Latin America.
Original title : Cien años de soledad
Genre: Magic realism
Publication date : 1967
Published in English : 1970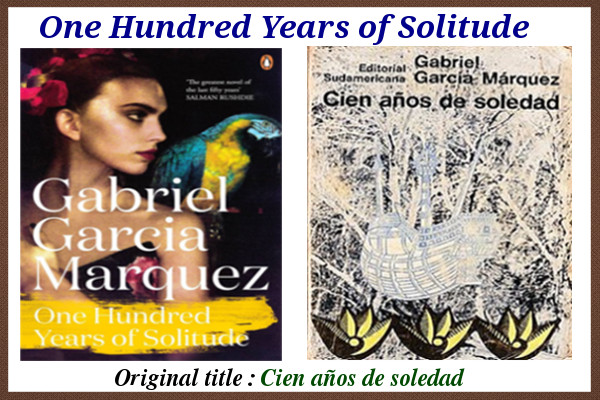 2. The Autumn of the Patriarch
The Autumn of the Patriarch is a novel written in 1975. A "poem on the solitude of power" according to the author, the novel is a flowing tract on the life of an eternal dictator.
The book is divided into six sections, each retelling the same story of the infinite power held by the archetypical Caribbean tyrant.