Successful people do certain things to get them what they want in life. They think differently, act differently. While every successful person has his or her own unique approach.
"Successful people aren't born that way. They become successful by establishing the habit of doing things unsuccessful people don't like to do." – William Makepeace Thackeray
Success is an attitude. Success requires maximum effort. It is peace of mind and a state of mind.
"Success is not final; failure is not fatal: It is the courage to continue that counts." – Winston S. Churchill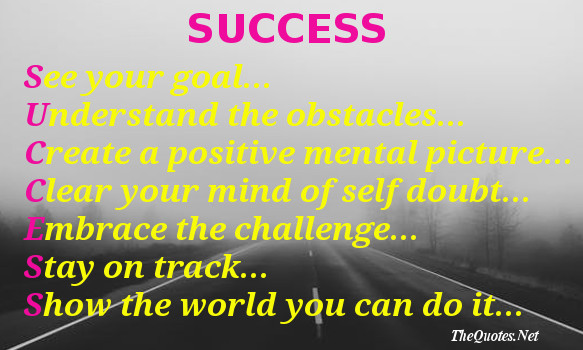 See your goal: What the mind can see, the body is ready to achieve.
Understand the obstacles: Everything will have obstacles. So, be prepared for the worst but work for the best situations.
Create a positive mental picture: Make goal very detailed and clear in your mind.
Clear your mind of self doubt: Negativity has no room in the mind of successful people. Don't let it in.
Embrace the challenge: Look forward to the challenges everyday. The harder you work now and the easier work later.
Stay on track: Friends and family may distract you from your goals. Not on purpose so don't let them.
Show the world you can do it: Put your head down and work your ass off to accomplish your success.
"Never give up. Today is hard, tomorrow will be worse, but the day after tomorrow will be sunshine." – Jack Ma
Here are a few things successful people do differently. 
1. Successful people are goal oriented:
All highly successful people are intensely goal oriented. They know exactly what they want. They are focused and committed to their goals.
Continue reading "10 Things Successful People Do Differently"