Yoga is practiced to promote health and relaxation with synergy of the mind, body, and spirit.
"Yoga is the golden key that unlocks the door to peace, tranquility and joy." – BKS Iyengar
Digestion is key to eliminating excess body waste and clearing out those toxic materials that don't serve our body or mind.
The added benefit of yoga is it also helps relieve stress. It empowers your body's digestion and improves the health of your organs.

How can yoga asanas improve digestion?
Yoga asanas keep the mind active and happy. You are more likely to eat a balanced diet and this eases digestion.
Regular practice of yoga discourages fatty deposits.
Circulation of blood to the digestive organs increases, thus aiding digestion.
Tips to improve your digestion:
Do not lie down immediately after a meal.
Avoid eating heavy meals at night.
Keep away from stress. This leads to binging and consequently, digestive disorders.
Chew your food well. It reduces pressure on your digestive organs.
"Good posture daily can help with stomach discomfort" – Greuner
Having stomach troubles? Try these yoga poses to help ease digestion.
1. Lotus Pose (Padmasana):
Padmasana means "Lotus throne" and is also a term for actual thrones, often decorated with lotus foliage motifs, on which figures in art sit.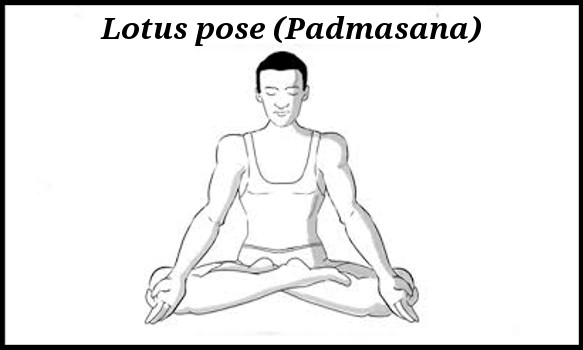 It is a cross-legged sitting asana originating in meditative practices of ancient India, in which the feet are placed on the opposing thighs.