Life is a gift. A gift that has been given by the Almighty to be valued and cherished every single day.
Motivational affirmations will provide you with the necessary strength to start and complete any task that you undertake.
"With the new day comes new strength and new thoughts." – Eleanor Roosevelt
"What you tell yourself every day will lift you up or tear you down. Choose wisely."
Say these 15 phrases to yourself to become more successful, accomplish your goals, and get more done.
1. I am doing my best every day:
Constantly remind yourself that you do the best you can every day and you learn daily from your mistakes.
"Wake up smile and tell yourself, Today is my day"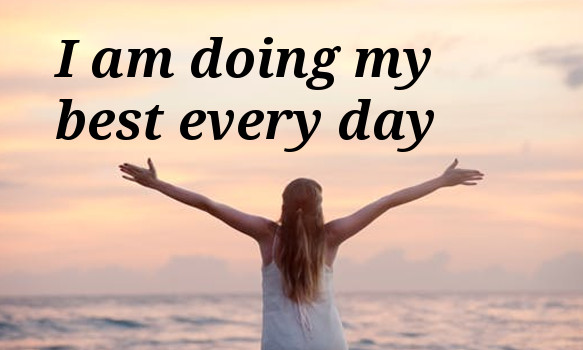 2. I am a student:
Prepare for success by keeping your mind conditioned to always be curious, open to questions, wanting to learn.
"I am a student of life, and don't want to miss any experience. There's poetry in this sort of thing, you know–or perhaps you don't know, but it's all the same." – H.P. Lovecraft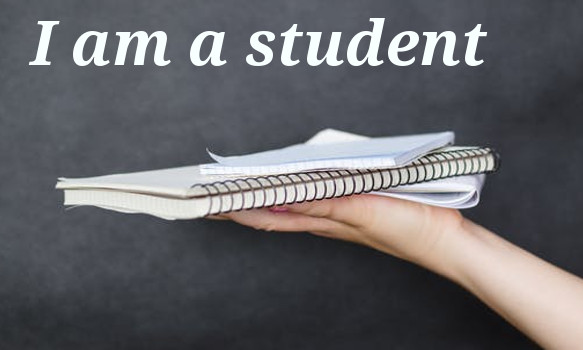 3. I am grateful for all that I have:
Practice the attitude of gratitude. Tell yourself daily that you're grateful for your life. Being grateful is one of the most powerful things one can practice.
"I am grateful for each gift I receive in my life"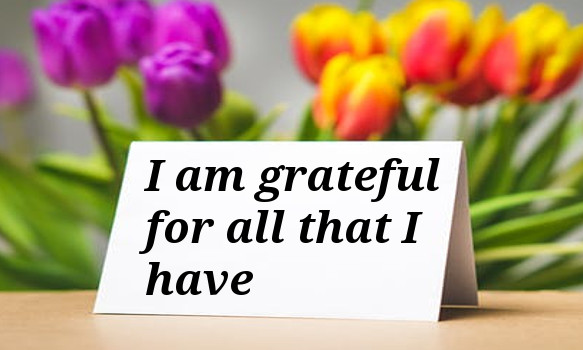 4. I am confident about who I am:
Try telling yourself, "I can do hard things," or "I can do this."
"You can do it if you believe you can." – Napoleon Hill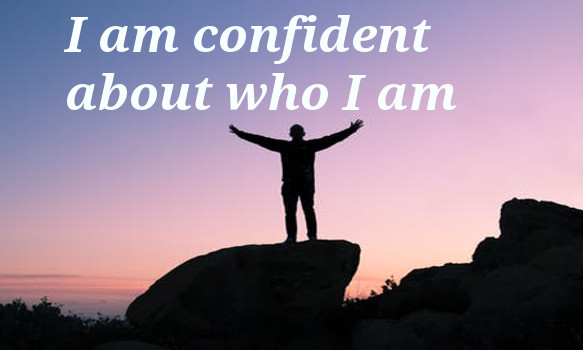 5. I am enough:
You are good enough, smart enough, kind enough and pretty enough. Perfection is not necessary.
"I am capable of making an impact. It doesn't matter how small it is. Everything starts with one step"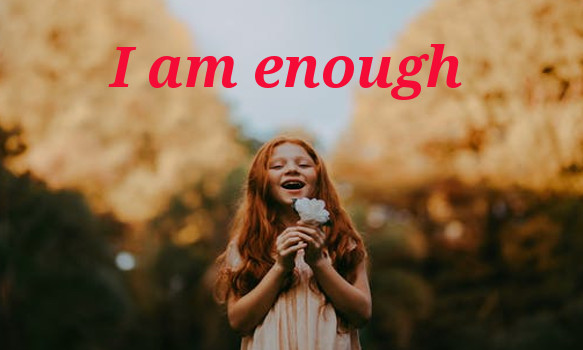 6. I am in charge of my own happiness:
Realize the truth that you carry all the love, happiness and satisfaction you have always dreamed of inside yourself.
Nobody else can give you happiness but yourself, so give yourself a reminder that you can achieve both success and happiness.
"I am attracting happiness and joy into my life"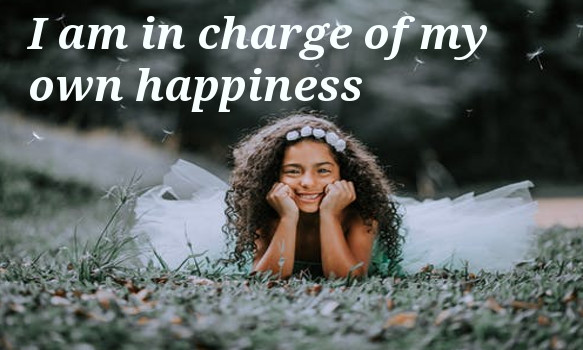 7. I am healthy and full of energy:
Being healthy and loving our body is key to feeling happy in life! Without having a healthy body we are not able to live, therefore it's essential that we feel good, healthy and energetic.
"My body is getting stronger and more flexible everyday"
"I am full of energy and hope and live my life to the fullest"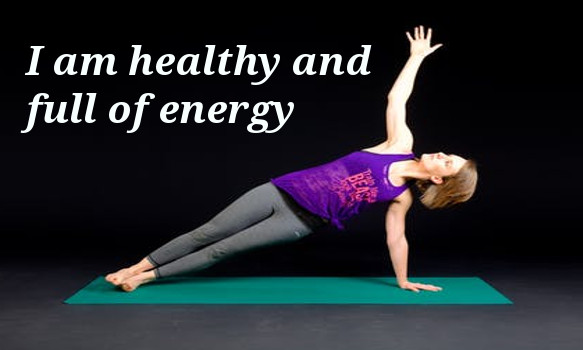 8. I don't care what other people think:
The truth is that most people think about you far less than you'd assume. So, every so often, remind yourself that other people's opinions don't matter. Be true to yourself.
If you are constantly worried about what other people think, you will never get to where you need to go in life.
"Care about people's approval, and you will always be their prisoner." – Lao Tzu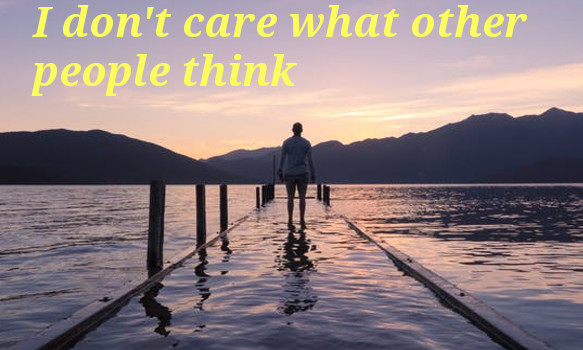 9. I can overcome my fear:
Acknowledging your fear is very empowering, and making a choice to overcome it will give you strength and confidence as you face it.
"Thinking will not overcome fear, but action will." – W. Clement Stone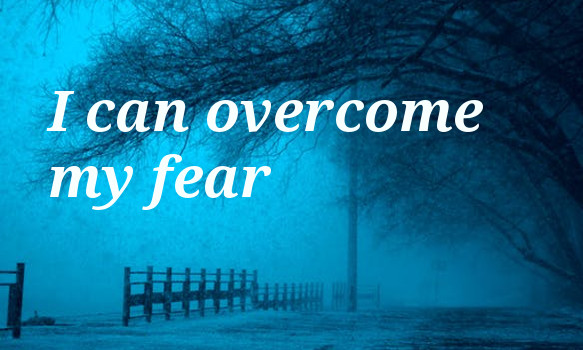 10. I create my own reality:
Each of us is creating our own personal reality all the time. When you create your own reality, it should be for the purpose of putting energy out into the universe that will begin remaking the world as you want it to be
Try telling yourself, "I create my reality. It can be anything I want it to be"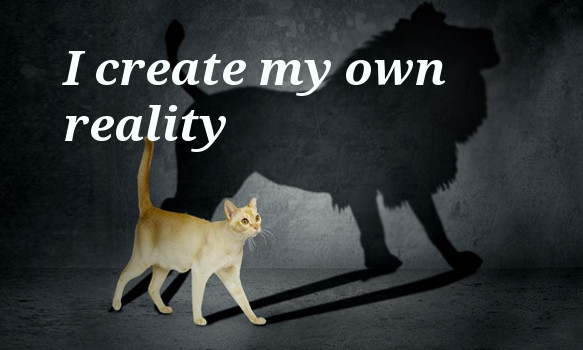 11. I am my own motivator:
Self talk for being energetic and hopeful.
"Motivation comes to me from inside. I am my own motivator"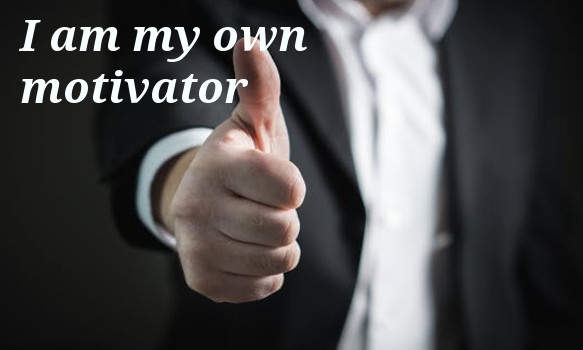 12. I have inner peace and joy:
Inner peace and joy are spiritual gifts. Actually, inner peace will fill your life with inner joy and happiness.
"I enjoy being responsible for my actions"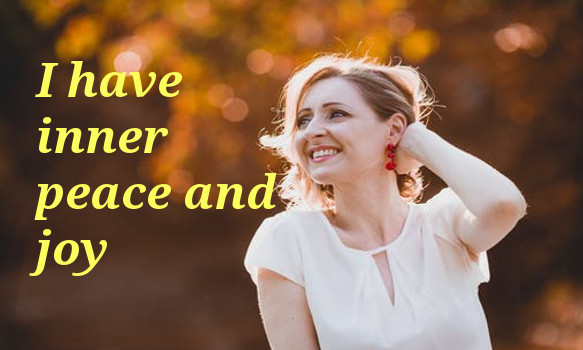 13. I will stop comparing myself with others:
No two people are alike, with the same gifts or strengths. When you compare yourself to others you're engaging in destructive behavior.
"Personality begins where comparison leaves off. Be unique. Be memorable. Be confident. Be proud." – Shannon L. Alder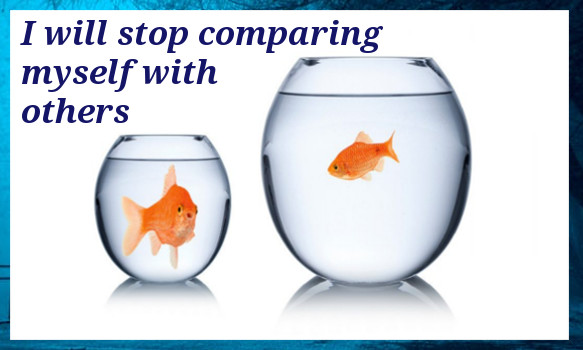 14. I accept the things, I cannot change:
Life is unpredictable. You cannot count on others to find joy, but by accepting what may be difficult for you, you will gain courage and confidence in accepting change.
"God grant me the serenity to accept the things I cannot change, the courage to change the things I can, and the wisdom to know the difference." – Reinhold Niebuhr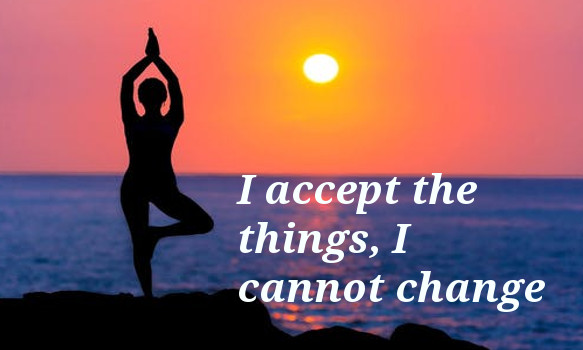 15. I am always successful:
Successful people might be intelligent.
Try telling yourself, "I am always successful. Success is in my blood"
"I am always successful in my work." – George Weah
Quotes About New Day:
Embrace every new day with gratitude, hope and love. – Lailah Gifty Akita
Every day is a new day, and you'll never be able to find happiness if you don't move on. – Carrie Underwood
When I wake up every morning, I thank God for the new day. – F. Sionil Jose
Each new day has a different shape to it. You just roll with it. – Ben Zobrist
Isn't it nice to think that tomorrow is a new day with no mistakes in it yet? – L.M. Montgomery
Today is the first day of the rest of your life. – Abbie Hoffman
Every new day is an opportunity to grow your love. – Debasish Mridha
Every day we can learn something new. – Lailah Gifty Akita
Related:
Top 20 most important things in Life
Love your Life – A Video to be watched Daily
12 Habits for improving the quality of your life