Life's true gift lies in your freedom to design it beautifully. If you take your life seriously then you truly understood each day is a gift.
"Very little is needed to make a happy life; it is all within yourself, in your way of thinking." – Marcus Aurelius
"Life is a gift, and it offers us the privilege, opportunity, and responsibility to give something back by becoming more." – Tony Robbins
Check out the top 20 most important things you need to live a fulfilling life:
1. Food:
Food can be a hobby and a true lust of life. Sometimes food can actually Be life
"Food is everything. Food, friends, family: Those are the most important things in life." – Zac Posen
The body needs a variety of the following 5 nutrients – protein, carbohydrate, fat, vitamins and minerals – from the food we eat to stay healthy and productive.
"Let food be thy medicine and medicine be thy food." – Hippocrates
Keeping active and eating a healthy balanced diet can also help you to maintain a healthy weight. We are just happier by tasting great food and enjoying it fully, by eating slowly.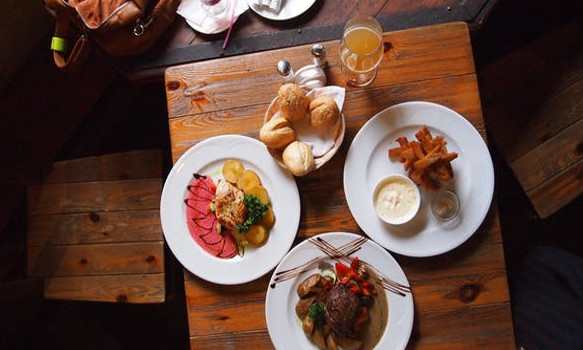 2. Health:
The most important thing in your life is good health. Be it human or animal good health is must to enjoy life.
"It is health that is real wealth and not pieces of gold and silver" – Mahatma Gandhi
Without it, you can't live the life you want, so make sure you take care of your body and mind.
"Without health life is not life; it is only a state of langour and suffering – an image of death." – Buddha
"Health is life. Care for it as you would care for your newborn child."
Read Inspirational Health Quotes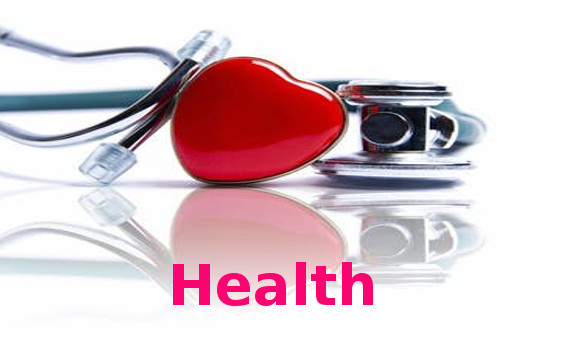 3. Water:
The important thing to note here is that water is one of the most important elements for human life – in fact it is the most important element.
"Water is the driver of Nature." – Leonardo da Vinci
Water is a component of blood and thus is important for transporting chemicals and nutrients to cells and tissues.
All you have to do is drink water. Do it at the right time, in the right amount, be consistent, and you're done. Simple.
"Water is life, and clean water means health" – Audrey Hepburn
Read Water Quotes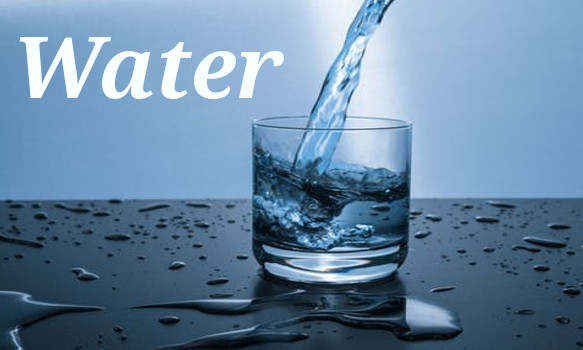 4. Air:
Air is the most essential element needed to sustain life. Air is always around us, though we have never seen it but always felt its presence.
"I love the feeling of the fresh air on my face and the wind blowing through my hair." – Evel Knievel
In addition to supplying the oxygen you need to survive, air is an important part of several essential cycles that also make life on Earth possible.
"Fresh air is good if you do not take too much of it; most of the achievements and pleasures of life are in bad air." – Oliver Wendell Holmes, Sr.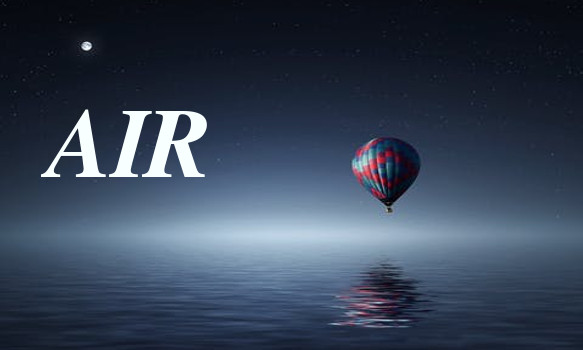 5. Family:
When our hearts are broken or we need someone to talk to, our families are always one call away and they will never leave.
"Spend quality time with the people you love and the relationships will grow stronger. Don't, and they'll slowly fade away."
With our family, we can laugh until we cry over the silliest or most embarrassing moments that only they know about.
"Family is the most important thing in the world." – Princess Diana
"Never sacrifice your family. They are the most important thing in life." – James May
Read Family Quotes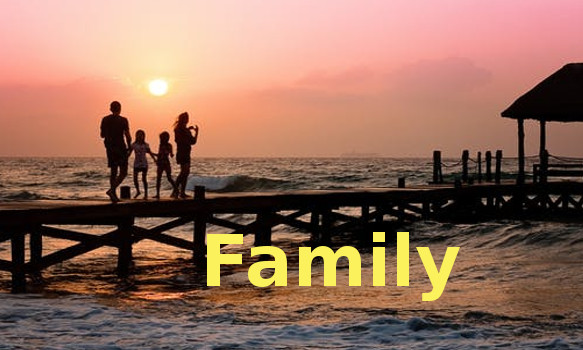 6. Friends:
A good friend will understand your feelings and support you throughout.
"The language of friendship is not words but meanings." – Henry David Thoreau
Your friend would support you throughout in the times of difficulties.
"A friend is one who knows you and loves you just the same." – Elbert Hubbard
She/he will motivate you to do things which you like. This would create a positive aura in your life, which will help you to do things in a much better way.
"Friendship is a single soul dwelling in two bodies." – Aristotle
Other relationships may fail because of dishonesty, jealousy, ego or arguments. This does not happen with friendship.
Read Interesting Friendship Poems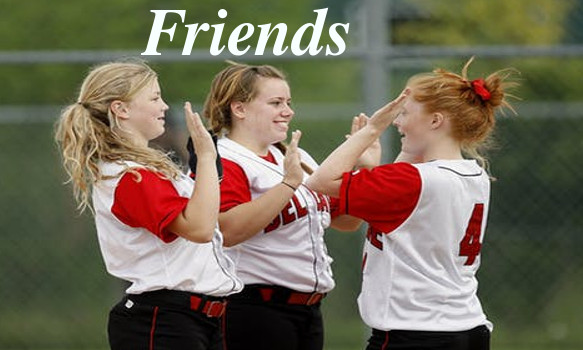 7. Freedom:
Freedom is a condition in which people have the opportunity to speak, act and pursue happiness without unnecessary external restrictions.
"The secret of happiness is freedom, the secret of freedom is courage." – Thucydides
Freedom is important because it leads to enhanced expressions of creativity and original thought, increased productivity, and an overall high quality of life.
"Freedom is what we do with what is done to us." – Jean-Paul Sartre
Every people wants Freedom of Laughing, crying, celebrating, playing, love, travelling, eating, growing talents, speech, etc.
Read Inspiring Quotes about Freedom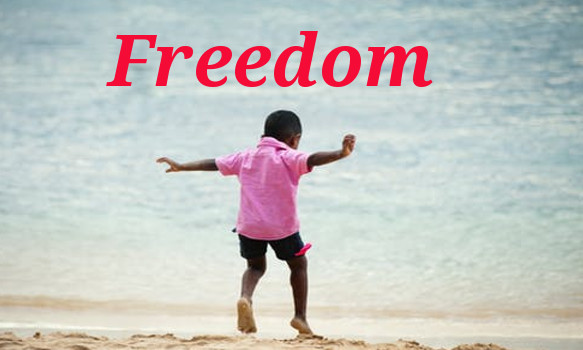 8. Peace:
Peace refers to finding a way to balance your emotions as well as managing human relationships and stressful situations effectively.
"Better than a thousand hollow words, is one word that brings peace." – Buddha
This will help you develop self-confidence and come to terms with yourself so that you can achieve inner peace and adopt a positive attitude to life.
"We can never obtain peace in the outer world until we make peace with ourselves." – Dalai Lama
Read Peace Quotes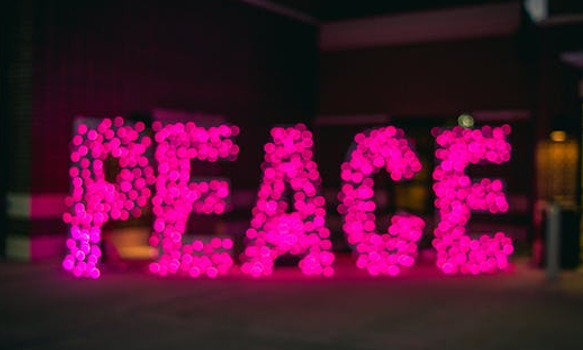 9. Love:
Receiving and giving love is one of the most enjoyable experiences in life. Having that special someone next to you, holding your hand along the path of life shows that you care about another person other than yourself, and you offer your support in any way possible.
"Life without love is like a tree without blossom and fruit" – Kahlil Gibran
Having the love of someone is very important, because humans are very sociable, and it is very important to have close relationships with people you can always turn to.
"In this life we cannot always do great things. But we can do small things with great love." – Mother Teresa
Love is another form of dedication, passion and consistent performance.
"Love recognizes no barriers. It jumps hurdles, leaps fences, penetrates walls to arrive at it destination full of hope" – Maya Angelou
Read Love Quotes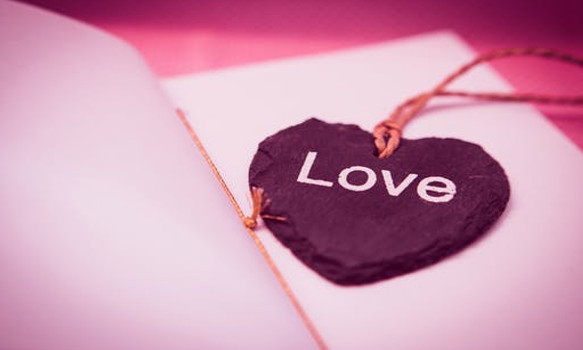 10. Sleep:
Sleep plays an important role in your physical health. For example, sleep is involved in healing and repair of your heart and blood vessels.
"I feel like sleep is the most important thing. I notice in my body, when I don't get enough sleep on a consistent basis, how I am dreary, or my mood changes, or I'm not as focused." – D'Brickashaw Ferguson
"Each night, when I go to sleep, I die. And the next morning, when I wake up, I am reborn" – Mahatma Gandhi
A good night's sleep is essential to your general well-being and health.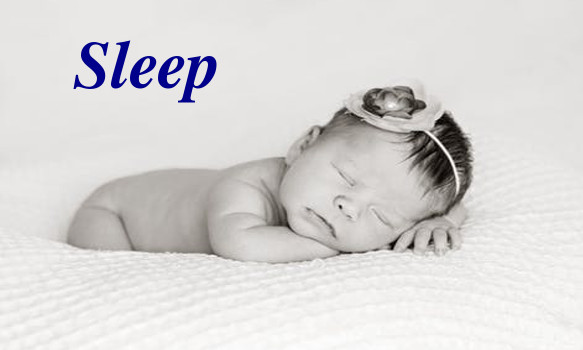 11. Happiness:
Happiness as vitally important and something that every human being ultimately wants in life.
One of the greatest feelings you can possess is happiness. When you are happy, people want to be around you.
"Enthusiasm is the most important thing in life." – Tennessee Williams
In psychology, happiness is a mental or emotional state of well-being which can be defined by, among others, positive or pleasant emotions ranging from contentment to intense joy.
"Whatever anybody says, the most important thing in life is to be happy." – Orhan Pamuk
Read Happiness Quotes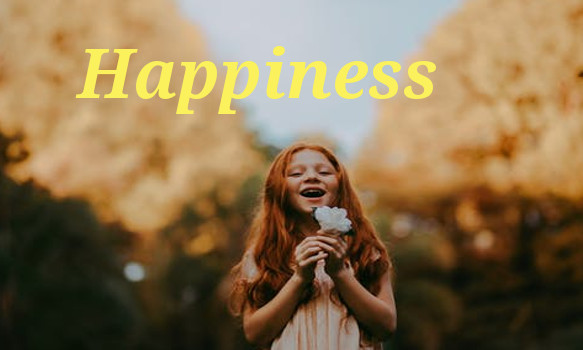 12. Education:
Education is a very vital tool that is used in the contemporary world to succeed.
"Education is the most powerful weapon which you can use to change the world." – Nelson Mandela
It is important because it is used to mitigate most of the challenges faced in life. The knowledge that is attained through education helps open doors to a lot of opportunities for better prospects in career growth.
"The beautiful thing about learning is that nobody can take it away from you." – B.B King
Read Study Tips , Exam Tips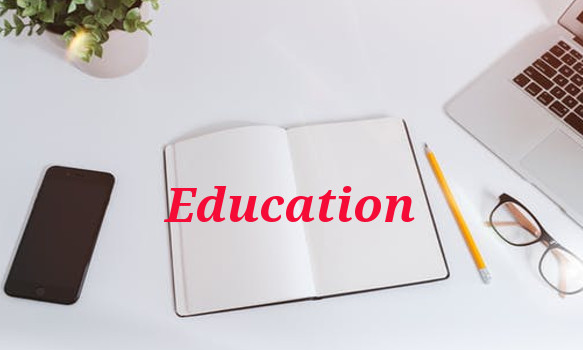 13. Money:
Money is not the most important thing in life. In fact, in a healthy life, money often follows behind many other elements in your life.
"Making money is a happiness. And that's a great incentive. Making other people happy is a super-happiness." – Muhammad Yunus
If you put your energy and time into other things more important than money, money will follow. It will find a way to work.
Money not as a priority.
"The greatest wealth is to live content with little." – Plato
Read Quotes and Sayings about Money
14. Nature:
"Nature" can refer to the phenomena of the physical world, and also to life in general.
"Look deep into nature, and then you will understand everything better" – Albert Einstein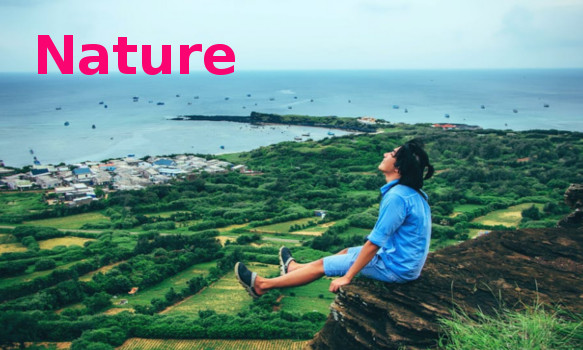 15. Respect:
Respect is an essential part of human life. Respecting others is a silent way to express our feeling for them. It's an unspoken way of communication which builds unshaken and strong relations between people respecting each other.
"If you want to be a great leader, remember to treat all people with respect at all times. For one, because you never know when you'll need their help. And two, because it's a sign you respect people, which all great leaders do." – Simon Sinek
To respect someone is to value that person's ideas, feelings, space, or privacy. We show respect by listening to people and trying to follow their wishes when it comes to their feelings and body.
Respect yourself and others will respect you. – Confucius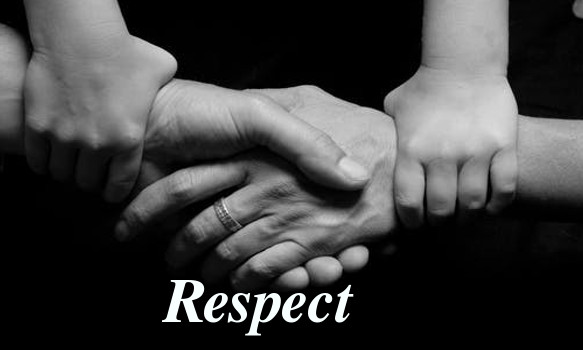 16. Self Confidence:
High self-confidence is an important factor in improving business ties and balancing personal life. Self Confidence is Most Important for Success.
The most important thing to protect is confidence and belief in self. It is the foundation of all personal success. You can achieve anything when you believe in yourself.
"With realization of one's own potential and self-confidence in one's ability, one can build a better world." – Dalai Lama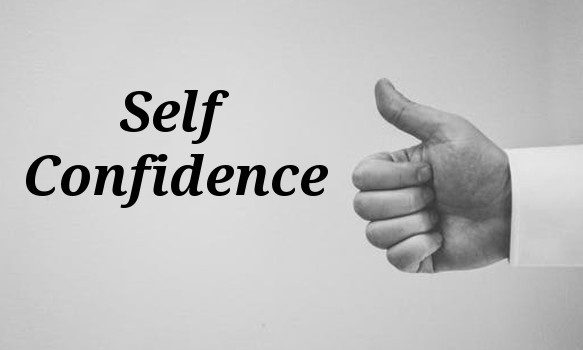 17. Time:
Time value is most important in the life. Everyone has to respect and understand the time value because time can give the reaction of evil as well as good.
"Time is the single most important resource that we have. Every single minute we lose is never coming back." – Tarun Sharma
"Time = life; therefore, waste your time and waste of your life, or master your time and master your life." –Alan Lakein
Time is precious and priceless for everyone, so we never waste time. We should use our time properly in positive manner.
Read Time Quotes, Time Management Quotes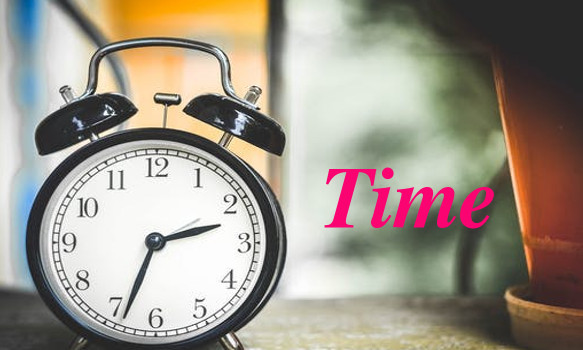 18. Gratitude:
Gratitude opens the door to simplicity. A person who is grateful for the things they own will care for them, enjoy them, and waste less energy seeking more.
"Gratitude makes sense of our past, brings peace for today, and creates a vision for tomorrow." – Melody Beattie
"The essence of all beautiful art, all great art, is gratitude." – Friedrich Nietzsche
In daily life we must see that it is not happiness that makes us grateful, but gratefulness that makes us happy. And that gratefulness always leads to a satisfied, simplified life.
"Gratitude can transform common days into thanksgivings, turn routine jobs into joy, and change ordinary opportunities into blessings." – William Arthur Ward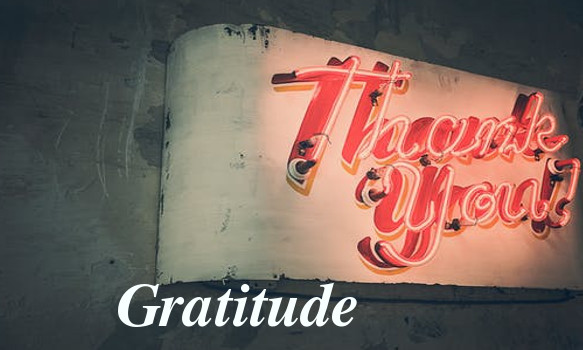 19. Entertainment:
Entertainment is important as it brings people together and is a good way for the entire family to bond.
"Culture relates to objects and is a phenomenon of the world; entertainment relates to people and is a phenomenon of life." – Hannah Arendt
It diverts people's attention from their demanding lives and amuses them in their leisure time. Usually, entertainment is fun, enjoyable and pleasurable.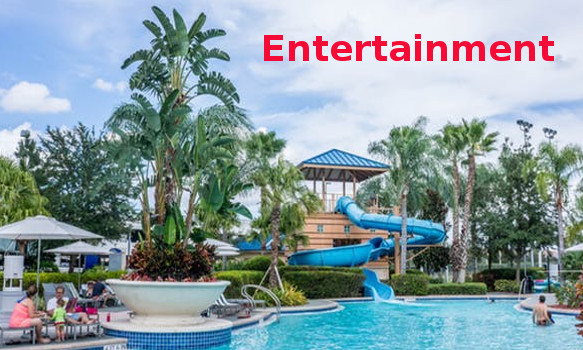 20. Smile:
One smile can make all the difference in the world. One smile has the power to release stress, calm you down, make you attractive, make someone else happy and believe it or not, smiling can actually cause happiness.
"A smile will gain you ten more years of life." – Chinese Proverb
Smiling and Laughing Reduce Stress. Since body language and mood are so linked, it makes sense that laughing on purpose helps us too.
"Start every day with a smile and get it over with." – W.C. Fields
Smiling relaxes the facial muscles and calms the nervous system. Laughing sends more oxygen to the brain.
"A smile is the prettiest thing you can wear" – Unknown.
"Keep smiling, because life is a beautiful thing and there's so much to smile about." – Marilyn Monroe
Read more Inspirational Quotes about Smile